Using Parental Control in Android Devices with Ease
When you have kids,
parental control in Android
is important to have. Why and how to use that? Figure out everything down below.
Parental control in Android is incredibly essential. When you have small kids around and they often get access to the phone of yours, using this feature on Android can help you provide a control to the kids. It prevents the kids from seeing inappropriate contents and other stuff. Get more information about this matter down below.
The Importance of Parental Control
Why is parental control in Android quite important? Well, basically you do not want your kids to randomly use the phone and see something that they should not know about, including adult-only contents. Besides of blocking inappropriate content for children, the parental control can also help scheduling the internet usage and tracking internet activity of the children's.
Adding Child Users to Android Devices
To use parental control in Android, start by establishing a particular account for the kids. It can be done with ease. Here's the step-by-step tutorial of adding child users to Android devices and prevent them from randomly using the phone:
Open "Settings"
Select the option "Users Account"
Select "Add user" and then tap on "OK"
On the confirmation page, select "Agree" and continue on "Set up now"
To make the kids account, select "Continue"
Select "Skip Setup" to prevent the kids from downloading anything from Google PlayStore.
Next, tap on "Not Now" on the option to connect their email address to this account.
Restricting Contents on Google PlayStore
Kids these days are very smart. They can basically access the PlayStore and download anything they want. If you do not want this to happen, you need the help of using parental control in Android and then restrict the contents on PlayStore. How to do that? Simply follow these steps:
Open "Google PlayStore"
Tap on the three horizontal lines of the upper corner (more option)
Select the option "Settings"
Scroll down to the option "Parental Controls"
You will be asked to create PIN. Create the PIN and confirm it by entering the PIN one more time.
After the PIN is set, select the category on the Google PlayStore to restrict.
Finally, tap on "Save"
Disabling Unknown Sources on Android
Even when the kids do not have free access to Google PlayStore, they can still add apps to the phone by using unknown sources app. Disable this feature beside of using parental control in Android and prevent them from adding anything worrying to the phone. Here's how to do it:
Go to "Setting"
Select "Security" or "Applications"
Scroll down to find "Unknown Sources" setting
Disable the feature by swapping the toggle from blue color to grey color.
The Best Parental Control Apps to Download
If you think that using parental control in Android is hard to do on your own, use the help of these apps. These apps are free to download on Google PlayStore and they can protect your child from the danger of excessive internet usage. Here they are:
1. Google Family Link
This free app gives parents the detail report of the children's activities on the phone. This is why using this app and using parental control in Android can prevent unwanted events from happening.
Image Source: zdnet.com
2. Family Time
The app can block particular apps that parents do not want children to have access. It gives daily report to the parents as well and keeps the aware of the children's internet usage.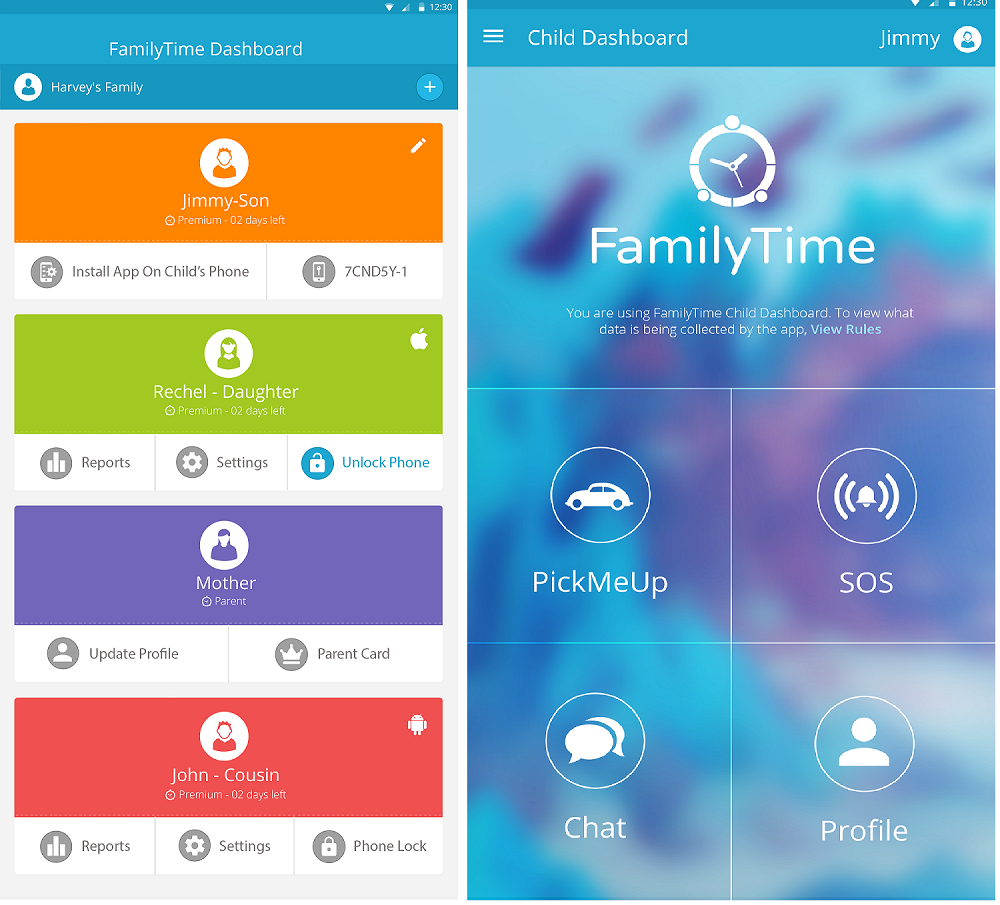 Image Source: blog.familytime.io
3. Kapersky Safe Kids
The app gives parents any alerts when children are accessing dangerous contents and using the phone suspiciously. It also provides the internet tracking to the parents and thus using parental control in Android will be easier with this app.
Image Source: kaspersky.com
Those are what you need to know about parental control. There is no doubt that parental control in Android is essential. Use them from now on, especially when your kids are using the phone all the time.